Christmas is just around the corner and everyone is looking for that perfect gift. It might be us, a friend or a relative that is an addict for beauty products and devices and I am here to help with a few ideas of what could make you and them happy. On this list you will find things that I own or that I have used and that I love!
A red lipstick to match that Christmassy outfit
When Fenty launched all their shades of Stunna lip paint you've read about it in an article here on A sisters' thing. However, Uncensored is, in my opinion, a great Christmas shade and any beauty addict would be happy to own it! Perfectly fetching and highly resistant makes Stunna a great choice for a gift.
A hair dryer for silky hair
I've always felt I have a blonde's soul and a few years ago I decided it was time I went full-time Goldy locks. I love my silver hair but taking care of it might be a drag at times and I am constantly looking for products to help with it.
Last Christmas, Diana and Andrei gave me as a present the Philips Moisture Protect Dryer. It is ionic and has a built in moisture sensor that really works! Since I've used it my hair had felt softer and less dry or brittle.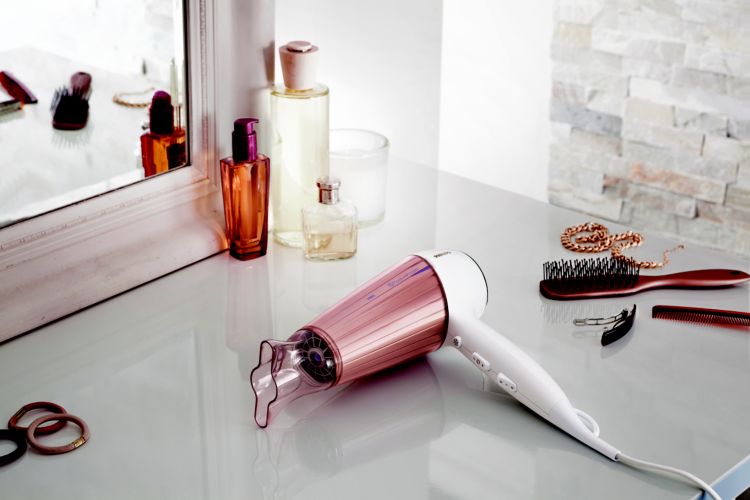 A sonic face brush for radiant skin
You've heard about my Foreo Luna Mini 2 in last week's article about acne treatments. I have bought it this Black Friday at a good price and I am so far pleased by the results. It exfoliates gently and all the products I use afterwards really get into the skin doing a better job at what they're meant to do. I think this makes for a great present for that person that loves technology and is up-to-date with every beauty device there is or for that skincare addict that has almost everything. 
Forea even gives you a choice for men for the classic Luna which is a bit pricier that the Mini 2. Either way, if you have a man in your life that likes to take care of himself, even the Luna Mini 2 comes in a variety of colors, both manly or pink label. 
A nudes palette for gorgeous eyes
I have a passion for nude eyeshadow. I love the matte ones and I love the shimmery ones. Moreover, I feel that nude eyeshadow fits everybody and it's so versatile, because you can create natural looks, bronzy looks, glam looks etc.
My favorite nudes palette is and will probably forever be the Urban Decay Naked 3. It consists of 12 warm nude shades, both matte and shimmery. 
An IPL device for smooth skin all year long
This was the Christmas gift I got from my fiancée last year and I think it was a great investment. I have the Philips Lumea Prestige Bri956 and I am very happy with how it works for me and it's results. 
Before purchasing and IPL device it is advised to check with your dermatologist if it is safe to use, even if studies show there is no link between the UV light in IPL devices and skin cancer. Anyhow, you shouldn't use it or freckles or moles and it doesn't work that well for people with dark skin.
If you have fair skin, dark hair and not a lot of freckles and moles in the areas you want hair free, the IPL devices might make your life easier as the process is pain free and doesn't take much time. 
I hope all of this will be of help in your quest for the perfect Christmas gift.
Much love, 
Cristina